Join Us and Make a Difference Every Day
Pine Tree Legal Assistance employs a diverse team of individuals, each committed to making our communities more just.
Pine Tree Legal Assistance is an equal opportunity employer and encourages applications from qualified candidates of all backgrounds.
We are currently seeking applicants for the following positions: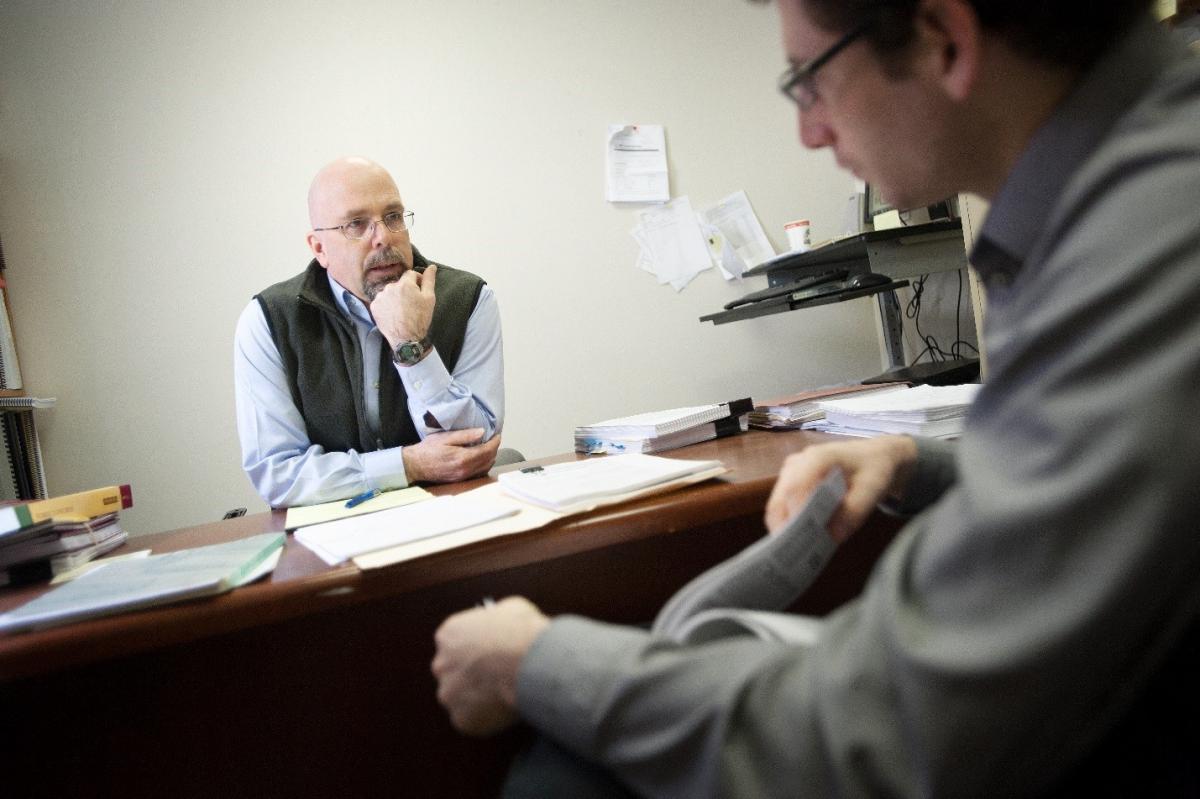 ---
Lewiston Staff Attorney
Pine Tree has an immediate opening for an attorney based in its Lewiston office. This is currently a full-time position, but may be reduced to part-time work if current funding ends.
The current workload includes family law advocacy for victims of domestic violence in western Maine supported by a subgrant which is expected to remain in effect through September 2019. General funding supports a 60% staff attorney position focused on legal services to low-income client households served by the Lewiston field office.
For low-income client households, the attorney will primarily support legal services with landlord/tenant issues, especially those heard in the Lewiston District Court. Some legal services may also involve assistance with benefits and other civil legal needs identified during intake. A high volume of litigation should be expected, working in partnership with the office paralegal, the southern Regional Managing Attorney and other staff and volunteers involved in this work.
On behalf of victims of domestic violence, the attorney will work closely with the local domestic violence advocacy organization, Safe Voices, to provide legal representation to victims in a broad range of legal needs. A majority of these cases will involve protection from abuse proceedings in Franklin and Oxford Counties and are expected to involve full representation in court, either through negotiated settlements or trials. As time allows, the attorney may also undertake related holistic legal services support for victims in those counties and in Androscoggin County, where law students are primarily responsible for legal assistance in protection from abuse proceedings. This work will be done in partnership with the Family Law Unit at Pine Tree and with support from Family Law Supervising Attorney Lucia Hunt.
Under both projects, the attorney will have the opportunity to collaborate and consult with other Pine Tree staff around the State whose expertise covers a range of relevant areas, including family law, public benefits, consumer law, education law, and housing. The supervisor for this will be Frank D'Alessandro, the southern Regional Managing Attorney.
The Lewiston field office of Pine Tree also includes other Pine Tree attorneys and paralegals working on other grant funded projects and general legal services. The attorney is expected to be a valued contributor and supportive colleague to other members of the office and to the program as a whole.
General work expectations:
Handle legal work in accordance with Pine Tree's written Standards of Practices and other relevant ethical and professional responsibilities;

Become familiar with and follow Legal Services Corporation regulations and other funder requirements as appropriate;

Maintain accurate and contemporaneous timekeeping for all work activities;

Address administrative responsibilities as a Pine Tree employee in a prompt and thorough manner (including payroll and reimbursement requests, as well as grant inquiries and other funder needs);

Accepts cases consistent with program priorities and funder requirements;

Maintain client files in such a way that other staff can provide coverage during leave or in an emergency;

Review and close all case files in a timely manner, documenting the level of service provided and all appropriate outcomes of legal representation;

Ensure that all work-related communications (including correspondence and email) are handled in a professional manner;

Provide appropriate paralegal supervision and support;

Actively participate in regular case meetings, and other office discussions;

Treat all clients and potential clients with respect and professionalism;

Maintain a professional demeanor with outside agencies and groups, opposing parties, opposing counsel, and other participants in the justice system.

Observe the highest standards of integrity and ethical conduct and take personal responsibility for one's actions;

Stay current in legal developments impacting work and utilize training opportunities that will strengthen trial and client skills on an ongoing basis;

Contribute to and maintain Pine Tree's high standards for excellence, support colleagues in their work, and otherwise act in accordance with Pine Tree's Statement of Core Values;
Specific work expectations:
Pursuant to an LAV sub grant to Pine Tree from the Muskie School, provide limited representation or full representation in a minimum of 5 cases/month on behalf of survivors of domestic violence and trafficking, especially protection from abuse proceedings in Franklin and Oxford Counties, working in partnership with Safe Voices;

Work closely with other members of the Family Law Unit to determine the appropriate level of service to be provided to clients and to identify related legal needs that require attention;

Provide legal services in a minimum of 12 cases/month to local clients of the Lewiston field office, including both limited and full representation primarily in landlord/tenant matters, but including other legal needs as required;

Identify and prioritize casework or other legal services that are mandatory grant deliverables for the office or program as a whole and provide appropriate documentation and timekeeping for that work;

Identify and communicate effectively with individuals seeking legal assistance from Pine Tree, including people in crisis and those who are at risk because of culture or communication barriers (including those with limited English proficiency, who are Deaf/Hard of Hearing, who are blind, or visually impaired, those who are illiterate or have low literacy levels, and those with mental health challenges);

Support office paralegal(s) in their administrative duties, including management of the program revolving fund and escrow accounts and office maintenance issues.
The starting salary is $49,750+, depending on experience. Pine Tree provides paid vacation, sick and parenting leave to its staff, as well as paid dental and health insurance for employees and their families.
Interested applicants should email a letter of interest, resume and three references to Executive Director Nan Heald at nheald@ptla.org with a copy to Lewiston managing attorney Frank D'Alessandro at frank@ptla.org. Applications are encouraged by December 13, but will be accepted until the position is filled.
Pine Tree Legal Assistance is an equal opportunity employer and encourages applications from qualified candidates of all backgrounds
Posted November 2017