Join Us and Make a Difference Every Day
Pine Tree Legal Assistance employs a diverse team of individuals, each committed to making our communities more just.
Pine Tree Legal Assistance is an equal opportunity employer and encourages applications from qualified candidates of all backgrounds.
We are currently seeking applicants for the following positions: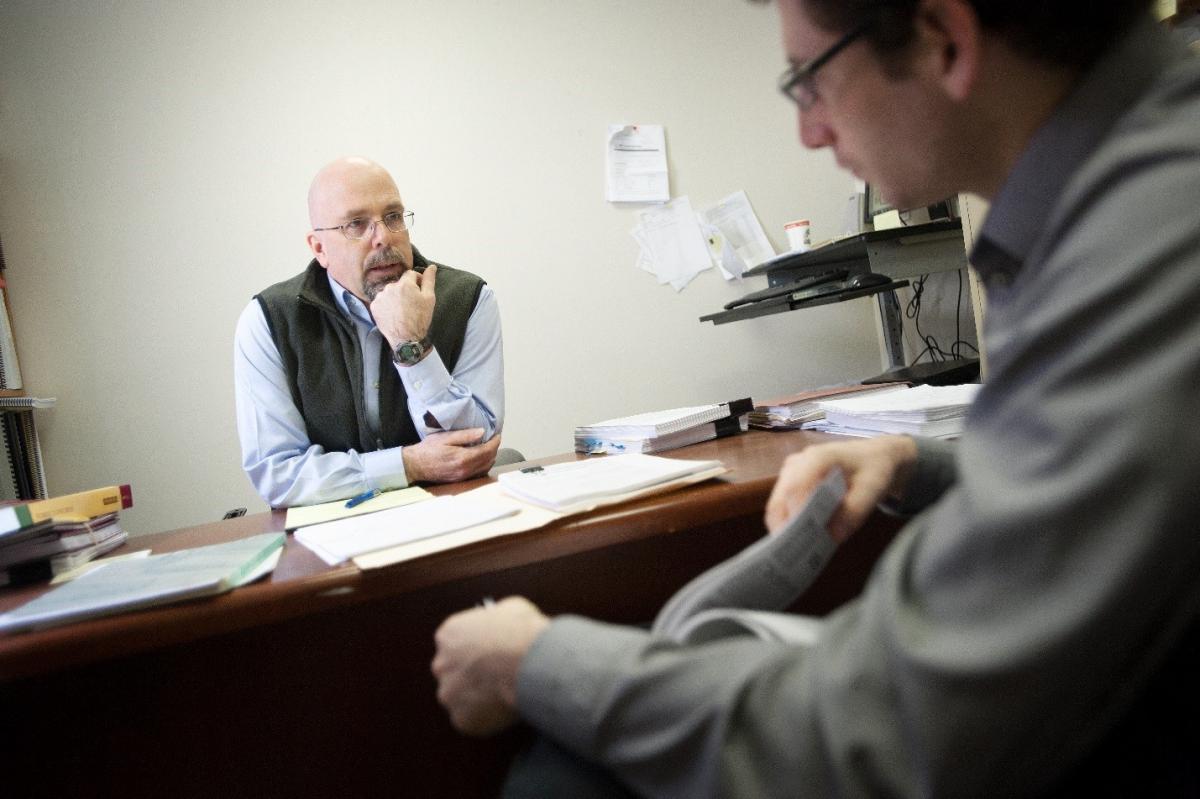 Paralegal - Augusta
The Augusta office of Pine Tree Legal Assistance has an immediate opening for a full-time paralegal position. This staff person is responsiblefor handling a wide range of civil legal needs for low-income residents of the office service area (currently including Lincoln, Knox, Kennebec and Somerset Counties), together with staff in the Augusta office and around the State. Case acceptance decisions are made by the office as a whole, consistent with Pine Tree's Statement of Priorities and specific grant requirements, which may change over time. On a weekly basis, the paralegal spends up to 22 hours/week responding to requests for legal help from low-income individuals who either contact Pine Tree by phone or email, request legal services as walk-ins to the office or as pick-ups in Court, or are referred by community partners. Intake responsibilities include initial contacts and client interviews, eligibility screening, computerized data entry of clients in the case management system, and the provision of legal information and referrals when appropriate. Some of this work is supported by Pine Tree's general unrestricted funding; the paralegal is also responsible for working with colleagues to prioritize and appropriately document cases handled pursuant to specific funding sources. Under attorney supervision, the paralegal will also provide legal assistance to eligible clients, including client counseling and negotiations with opposing parties, and general litigation support (including work with clients to gather appropriate authorizations or records and service of subpoenas.) In addition, the office paralegal provides support with various office duties, including maintenance of office revolving funds and client escrow accounts, ordering of office supplies and other facilities issues. The complete job description for this position is available upon request.
Previous experience working with individuals in poverty or those in crisis situations is helpful. Applicants should demonstrate a commitment to the program's mission and core values, the capacity to work collegially and effectively with local program staff and colleagues around the state, and the desire to contribute to and maintain Pine Tree's high standards for excellence.
The starting salary is $34,750+, depending on experience. Pine Tree provides paid vacation, sick and parenting leave to its staff, as well as paid dental and health insurance for employees and their families.
Interested applicants should email a letter of interest, resume and three references to Augusta managing attorney Chet Randall at Pine Tree Legal Assistance, P.O. Box 2429, Augusta, ME 04338 or via email to crandall@ptla.org (link sends e-mail) with a copy to Intake Manager Maureen Boston at mboston@ptla.org (link sends e-mail). Applications are encouraged by October 30th, but will be accepted until the position is filled.
Pine Tree Legal Assistance is an equal opportunity employer and encourages applications from qualified candidates of all backgrounds
Posted August 2017