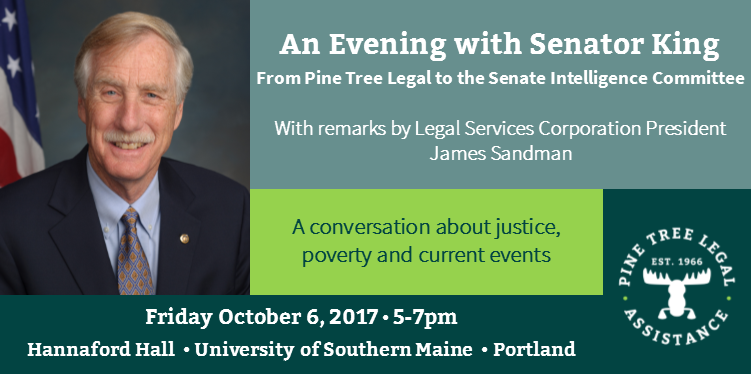 Senator King came to Maine in the summer of 1969 to work for Pine Tree Legal Assistance in Skowhegan. Forty-eight years later, he is serving as a United States Senator for the people of Maine and sits on the Senate Select Committee on Intelligence.
Join Pine Tree Legal Assistance for an intimate discussion with Senator King about justice, poverty and current events.
The event is free to all but registration is required. Click below to register. We look forward to seeing you on the 6th!

---
Thank you to our sponsors:
Berman & Simmons • Bernstein Shur  • Brann & Isaacson • Clifford and Clifford • Eaton Peabody • Law Offices of James Molleur • Law Offices of Joe Bornstein  • Pierce Atwood • Verrill & Dana