Welcome

Have a legal problem? Find Legal Help! Answer a few questions to find out what legal help resources are available to you.
We provide free legal help to Maine people with low incomes.
We have offices in every part of the state, from Presque Isle to Portland.
We post information and self-help tools for our clients, our staff, and the greater legal community.
For legal help call us or stop by one of our neighborhood offices during our new specified hours.
Interested in donating to PTLA? You can use the blue "Donate Now" button on the left, or visit the "Support Us" tab from the main menu to learn more!


View short video about how we helped a military veteran with his debt issues.
Learn more here
---
What's New


We have a new resource for transgender and gender non-conforming Mainers: How to: Change Your Name and Gender Marker in Maine.
Have you modified or built on additions to make your home more accessible for a member of your household with a disability? You may qualify for this new tax credit!

New family law self-help tools!
Step-by-step help with divorce and parental rights, including interactive forms.
Latest automated Child Support Worksheet (7/29/16)

Are you worried about losing your MaineCare Section 17 Services because of recent changes? Check out our new Guide to Section 17 Eligibility!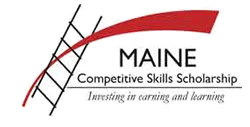 Apply for free skills training now! The Maine Department of Labor has openings in its Competitive Skills Scholarship Program in several counties. This gives Mainers with low incomes a real chance to gain meaningful job skills: covers most costs for certificate programs and two and four year degrees. More here.

Are you a military service member or veteran? Find easy-to-read legal information and free help referrals at StatesideLegal.org. And check out PTLA's new Military Services Homepage!
---
| | | | | | | |
| --- | --- | --- | --- | --- | --- | --- |
| Please help us to improve our site by using our feedback form. Thanks. | | | | | | |