Have a legal problem? Find Legal Help! Answer a few questions to find out what legal help resources are available to you.
We provide free legal help to Maine people with low incomes.
We have offices in every part of the state, from Presque Isle to Portland.
We post information and self-help tools for our clients, our staff, and the greater legal community.
For legal help call us or stop by one of our neighborhood offices during our new specified hours.

Check out our new Security Deposit cartoon!
---
What's New

Need to file an adoption, guardianship of a minor, or child name change case? Learn more with our new guide: Adoption, Guardianship of a Minor, Child Name Change and Maine's Home Court Act: When, where and how to file the Jurisdictional Affidavit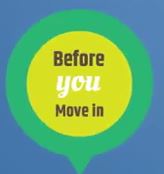 Check out our guide and cartoon! How To: Get Your Security Deposit Back - And What to Do If You Don't

New family law self-help tools!
Step-by-step help with divorce and parental rights, including interactive forms.
Latest automated Child Support Worksheet (7/29/16)

Are you worried about losing your MaineCare Section 17 Services because of recent changes? Check out our new Guide to Section 17 Eligibility!

Are you a military service member or veteran? Find easy-to-read legal information and free help referrals at StatesideLegal.org. And check out PTLA's new Military Services Homepage!
---
| | | | | | | |
| --- | --- | --- | --- | --- | --- | --- |
| Please help us to improve our site by using our feedback form. Thanks. | | | | | | |